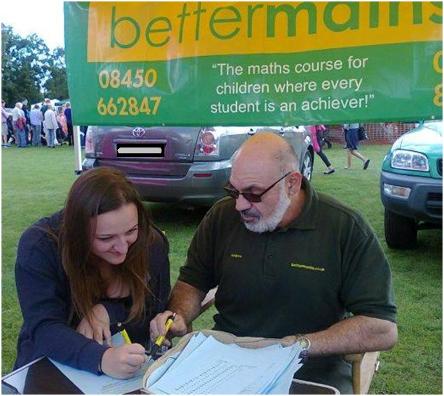 Andrew Kuttner
I am the founder and principal of Bettermaths.
I have been involved with after-school maths tuition for over 15 years starting by working in and then as a franchisee (Instructor) of a Japan-based after-school maths (and English) provider.
I established Bettermaths to be able provide a child-centred, genuinely individual approach aimed at maximising local children's confidence and attainment in maths.
I specialise in aiding those children who struggle with maths: this includes those with Global, Specific Learning Difficulties (Dyslexia, etc). The Bettermaths course materials and methodology are aimed with them in mind, potential high-achievers, especially younger ones, also greatly benefitting from this approach.
I am a member of NASEN (National Association for Special Educational Needs), ATM (Association of Teachers of Mathematics) and MA (Mathematical Association).
Scarlet (above left)
I am one of the tutors at Bettermaths, but I also have another part time job working as a play and leisure worker and short breaks worker with learning and physically disabled children. Due to this I work very well with the children at Bettermaths, especially those who have forms of learning difficulties.
I have known Andrew since I was 13 years old when I became his student. If found being his student very beneficial, because of everything he taught me I managed to pass my Maths GCSE first time which I didn't think would happen.
I started working for Bettermaths when I was 14. I think it is really good that all of the members of staff that Andrew employees are either current or ex students, as it means the children who comes to us get consistency in how they are taught to do their maths as we tutor in the same way the Andrew does.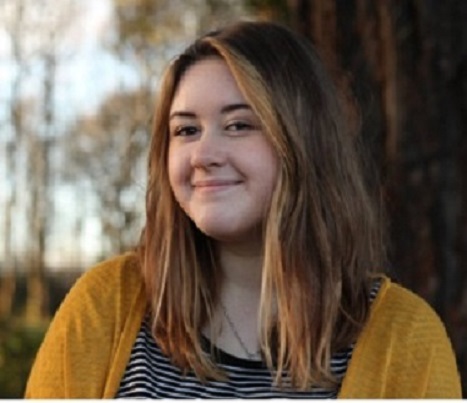 Chloe
I was a student of Andrew's for about 9 years, I started Bettermaths when I was in year 2 and I finished when I had completed my GCSEs in year 11. I found it incredibly beneficial as I struggled a lot with maths as a child. Bettermaths really helped me to understand maths more in school and it finally helped me to pass my GCSE maths exams which I was overwhelmed with at the time.
I went to The Toynbee School and I have been working for Bettermaths ever since I was 13. I really enjoy working here as it is a nice environment and I like working with children.
Bettermaths is beneficial to children as it helps them to learn key maths skills from a young age such as counting, adding and subtracting. These skills also help a lot later in life so it's really good to start them at an early age so they have extra help as well as learning these things at school!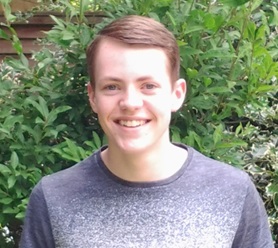 Olly
I started the Bettermaths course at the age of 8 as my parents felt that I was making little progress in maths at school. I continued the course until I was 13 years old. The skills I gained from Bettermaths helped me to progress rapidly at Thornden School, including being placed in the extension maths set in years 10 & 11. I subsequently achieved an A grade at GCSE.
I can say with certainty that I would not be in the positive position I am in today without the tuition I received at Bettermaths.
At the age of 13 I had completed the Bettermaths course and Andrew invited me to join his team and assist with the tuition of other students. During my time working at Bettermaths I have seen many students progress, and it gives me great personal satisfaction to see students improve both in their ability and confidence.
Aimee
I was a student at bettermaths for 4 years and considerably benefitted from the work and support on the courses and gained confidence in maths.
To get on to level 3 Childcare, I needed to pass my maths: with the help of bettermaths I was able to do that.
I worked with bettermaths for 2 years and I enjoyed helping the children and supporting their development and working with the staff.
Bettermaths benefits children because it gives them the confidence in maths if they are struggling, they can even conquer the maths equations.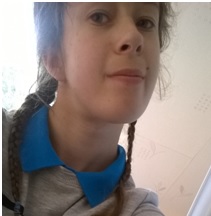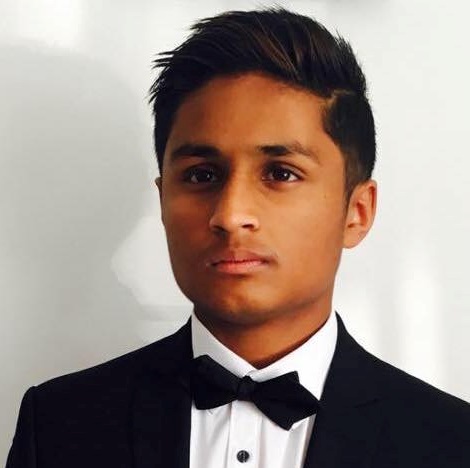 Kyle
I am a type of student which I would consider myself to be ambitious and determined to succeed in what life offers. However, in the future I don't know what I want to become, but I would like apply to a university.
In 'Bettermaths' I was a student for approximately 8-9 years and within those years my education in maths generally, had raised a lot since the influence of Bettermaths which I found it very beneficial. Before Bettermaths my knowledge was vague and below average, however since Bettermaths they taught me so many things which had advanced my knowledge and gave me a comfortable approach towards my GCSE maths.
I have been a member of staff with Bettermaths currently for 8 months. Initially, I found it quite overwhelming but now I have become a teacher due to my colleagues at Bettermaths, who welcomed me in a very friendly manner which made me settle instantly.
In my honest opinion I think Bettermaths is very beneficial for children because we teach students in a professional and patient way as they have done the same for me and because of this they guided me to aim for a grade B-A* in my maths G.C.S.E and I am very grateful for what they had taught me in my previous years.
I have been with Bettermaths for 12 years. I started at age 4 in reception and finished my Bettermaths studies in year 11. During that time I greatly improved my performance in maths. Thanks to Bettermaths I got through my SATs and GCSEs a lot easier and maintained being in top set at school which led onto more opportunities in maths.
Whenever I was struggling with a specific topic Bettermaths were able to give me more guidance and practice. Having tutoring and weekly homework really helped build my confidence. There was also always opportunity for me to go onto more advanced problems which always got me a step ahead of the class.
Even though I am not following a career in maths what I learnt is still valuable to me. I'm planning on taking Computer Science in A level and I am confident that, through Bettermaths I achieved the grades I need.
I've been working as a tutor for nearly 3 years now and being able to teach to others what I had learned was not only beneficial to the students but to me as well. When I first started tutoring I was in the mist of preparing for my GCSEs but during that time I felt more confident in knowing the methods and calculations to the point where it became very natural to me. Being a similar age to the students allows me to talk about exam experience and teach the method as clearly as possible in a way in an informal environment.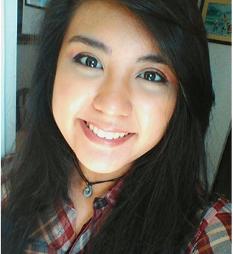 Two Special Educational Needs & Disability students.
Laura .....
Before I started Bettermaths I was having trouble with the easiest thing that link with maths for example adding up and subtraction.
Since I have been at Bettermaths I have learnt of how to thing like adding up and subtraction and doing my times tables and dividing. I have learn some of the theory of how to do these and I am currently on adding fractions which I am getting at a good rate and that all due to the staff and Andrew at Bettermaths.
I have got good friendship with some of the staff as they are willing to help me if I am stuck on a problem and I don't understand of what I am doing.
So thank you to Bettermaths for getting me this far and helping me understand maths.
.... and her big sister, Rebecca
Before started Bettermaths did not know the theory and how to answer the questions that I did not understand. It took me a long while to get the theory and sometimes I was behind.
Since I have been at Bettermaths I always knew of what I was doing and could get all of the theory to the best of my ability with help from Andrew and all of the staff at Bettermaths. I have improved my ability of how to do things that links with maths for example fractions, decimals, percentage and algebra. I have also learnt things like bearings and angles which I did not get before at school.
Being at Bettermaths has helped me improve my maths skills and knowledge when I was at school or at college because when we did it I could always do it without any problem and could always getting on with the task at hand.
I passed my maths GCSE with a C grade all thanks to Bettermaths. So thank you Andrew and all of the staff that work there for helping me get this far and helping me in maths.
Going to Bettermaths has helped me in other courses while I was at college like business when we had to do accounting and had to find out the percentage; with my science work for GCSE in physics as I could find out what to do and link the answer with the question.
So thank you to all Bettermaths for helping me with my maths and helping me to get my maths GCSE and being calm when I did not understand something correctly like bearings as this will really help me in the future.