BBC RADIO SOLENT FEATURE
bettermaths was featured when BBC Radio Solent visited Fleming Park as part of its Summer Roadshow. Click on bettermaths_interview.ram below to listen to our interview which was broadcast.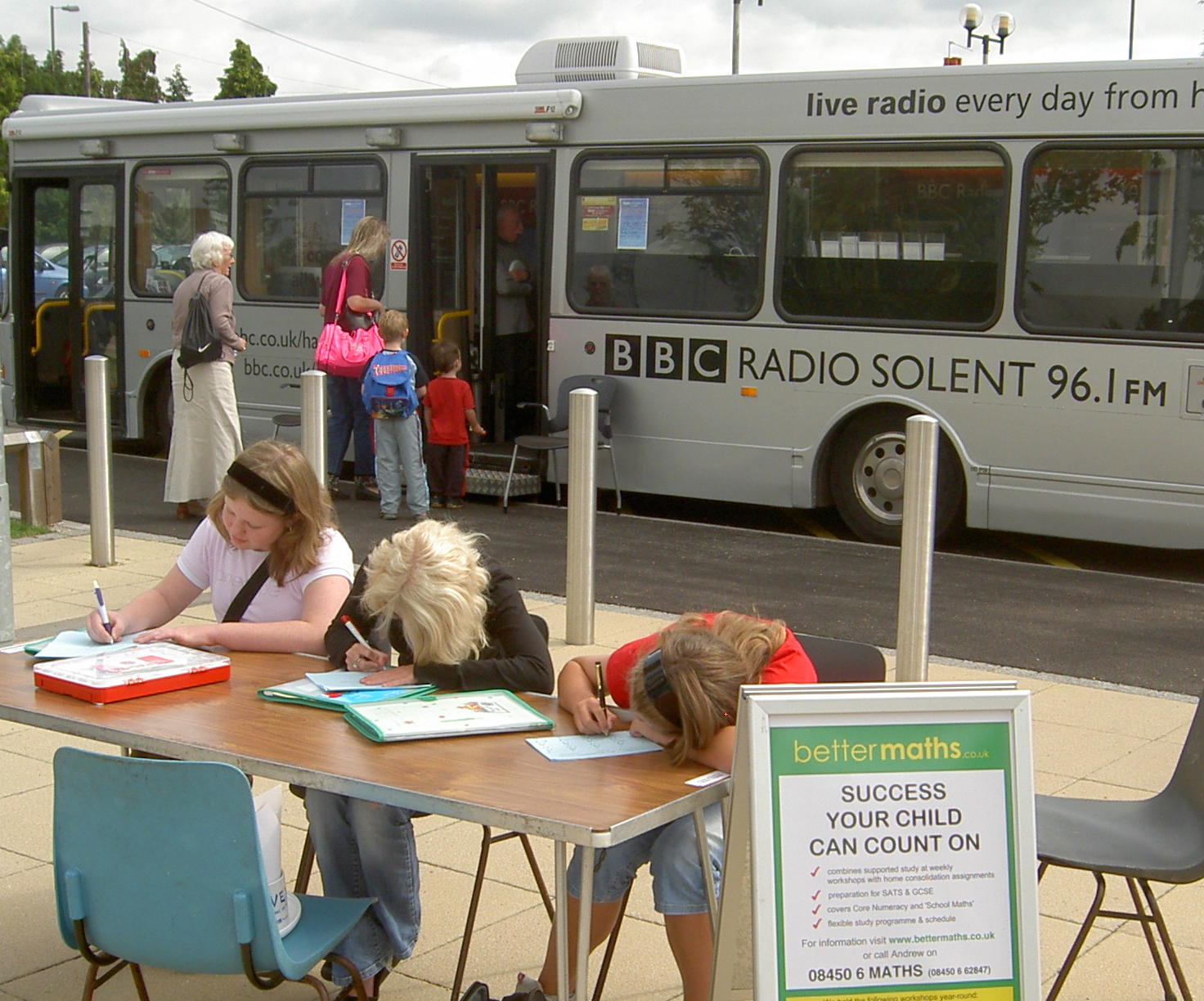 Three of our students completing their day's maths homework after being interviewed by Matt Treacy of BBC Radio Solent.