Bettermaths classes are held at:
alton maltings
Thursdays 4:00- 5:30
and
Places Leisure Eastleigh
Eastleigh & Chandlers Ford
Saturdays 10:00 - 12:00 and Tuesdays 4:00 - 5:30
Bettermaths students attend at prearranged times where they spend about 20-30 minutes in class. On arrival, the student is provided with that day's assignment and further assignments for homework. Classwork is completed under direct supervision - children are not expected to work on their own.
Whenever needed, particularly when starting a new topic or if experiencing difficulties, the student will have the subject matter thoroughly and patiently explained.
Students are provided all the support they need until feeling confident enough to work on it independently.
They will be given consolidation worksheets and activities to do at home, for a few minutes each day. To read about the science behind this key aspect of our courses click here.
At Bettermaths students will never feel isolated, embarrassed to ask for help or just left to 'get on with it' in a class with large numbers of children coming and going.
Bettermaths tuition combines teaching, encouragement and motivation, confidence building and always striving to provide students with the best possible learning experience.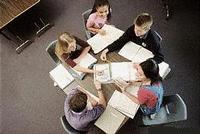 FLEMING PARK LEISURE CENTRE
Passfield Avenue, Eastleigh, SO50 9NL
ALTON MALTINGS CENTRE

Maltings Close, Alton, Hampshire, GU34 1DT